Only a few more days and the Raleigh N.C Christmas parade will take place. It always happens the Saturday before Thanksgiving. For me, Thanksgiving is a part of the Christmas holiday, even though most people don't see it that way. Thanksgiving is still over a week away and I already have my tree up. 
Like I wrote in a earlier post I plan on posting at least one photo a day between Thanksgiving and Christmas that has something to do with the Holidays, just something I want to do to see what all I can capture. So let me start a week or so early with a few photos from years past of things that caught my eye. A Silver Bell Christmas Ornament.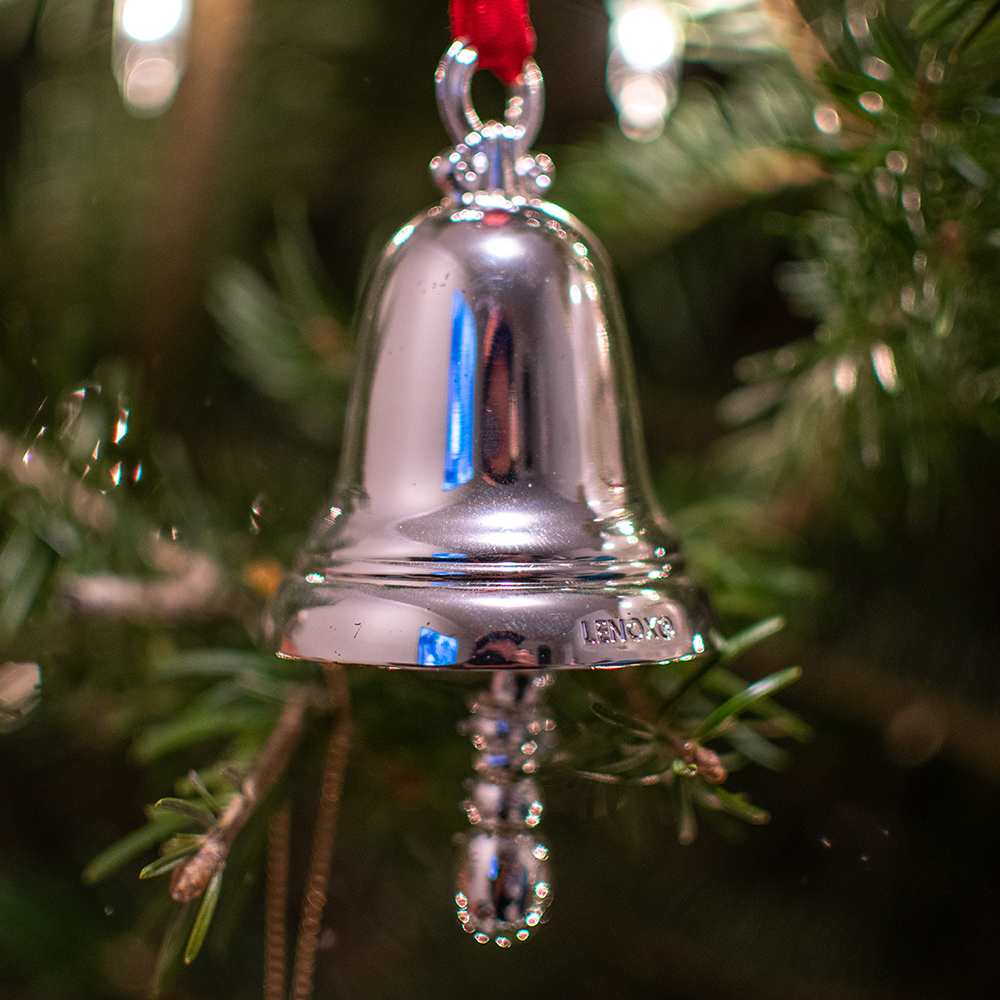 "City sidewalks,
busy sidewalks.
Dressed in holiday style
In the air there's a feeling of Christmas
Children laughing,

People passing,
Meeting smile after smile
And on every street corner you'll hear

Silver bells, (Silver bells) Silver bells, (silver bells)
It's Christmas time in the city

Ring-a-ling (ring-a-ling),
Hear them ring (hear them ring)
Soon it will be Christmas day.

Strings of streetlights
Even stop lights
Blink a bright red and green

As the shoppers rush
Home with their treasures

Hear the snow crunch
See the kids rush
This is Santa's big day
And above all this bustle you'll hear"